You are here
Welcome!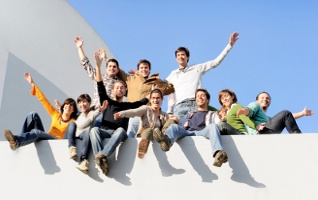 Welcome!
Incorporated in Lisbon University, The School of Agriculture(ISA), is in Portugal, the largest and best qualified school for agricultural sciences graduation and post-graduation. Its know-how is well acknowledged, both in our home country and all over the world. With more than 160 years of experience, it adjusts its academic programs to the technological evolution of today and to the reality of the country, focusing in quality and modernization of its teaching.
Also check: A Message from the President
Why study at ISA?
There are many reasons to choose ISA, besides the excellency of its Bachelor, Master and Doctoral degrees. Learning at ISA is to combine the education prestige with a unique academic lifestyle, with focus in sports and recreational activities only possible in the vicinity of the campus - Tapada da Ajuda.

Learn more
Path to admittance
To apply for the diversity that ISA has on offer, one can follow several paths, according to the level of required learning. Those paths are detailed in the following diagram: