You are here
Venues for Events
Tapada da Ajuda, a former Royal Park, is one of the most beautiful and leafy parks around Lisbon. At present with an area around 1 sq. km. and fenced with a wall that's been a longtime shield to temptations for urban development, has several green spaces and infrastructures open to the public, including an internationally acclaimed botanical preservation for its unique wild-olive forest.
Some of the spaces and infrastructures can be used for large events such as Congresses, Parties, Weddings, Product Launch, and etcetera.
For further information refer to the website Espaços da Tapada.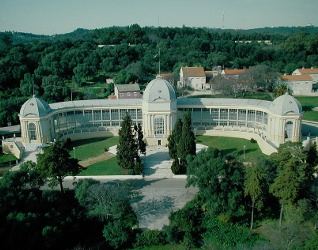 Contacts
Web: http://espacosdatapada.isa.utl.pt
E-Mail: espacosdatapada@isa.ulisboa.pt
Fax: +351 21 365 31 95