You are here
Presentation
LINKING LANDSCAPE, ENVIRONMENT, AGRICULTURE AND FOOD - LEAF
LEAF is a new research centre resulting from the merging of four research units from the Instituto Superior de Agronomia, the oldest and more prestigious school of Agriculture and Food Science of Portugal and one of the Schools of the University of Lisbon. We are uniquely positioned to conduct studies on the whole agro-food chain, dealing with main issues on a variety of scales, from cells and microorganisms to landscape design.
LEAF is committed to innovation, particularly for obtaining new economic, ecological and safe products and technologies that can be incorporated into the food supply chain, benefiting partners and society in general.
We support young talented scientists wishing to develop a career in research, to place the technology transfer in the agenda as a priority, to strength advantageous relationships with stakeholders, including industry, business, local, regional and governmental authorities. Our research addresses not only the immediate competitiveness of the economy but also the long-term sustainability of production in global markets together with the maintenance and improvement of natural resources.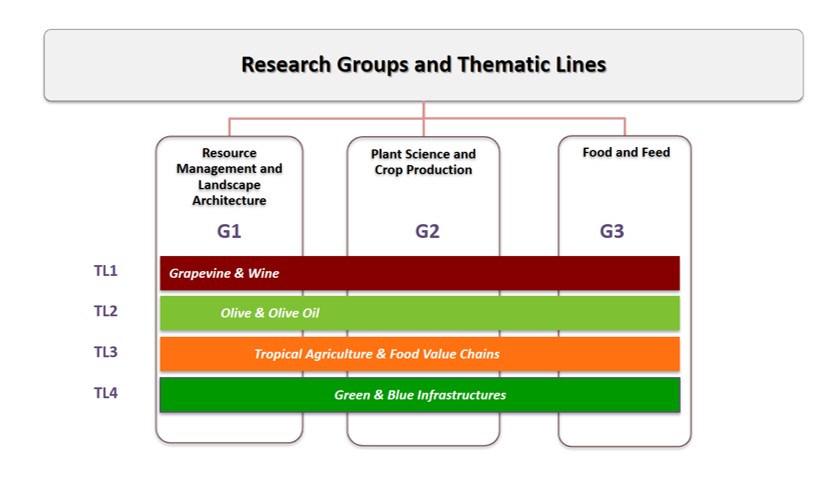 LEAF is part of the recently approved Associate Laboratory TERRA.
Linking Landscape, Environment, Agriculture and Food (LEAF) research centre has been funded by national funds through FCT – Fundação para a Ciência e a Tecnologia, I.P., in the scope of the projects UID/AGR/04129/2013; UID/AGR/04129/2019 and presently UIDB/ and UIDP/04129/2020 .