Welcome to Master of Science in

Data Science in Agriculture, Food, Forest and Environment

(Green Data Science)

Instituto Superior de Agronomia
Learn Data Science applied to Agriculture, Food, Forestry and Environment.
Be in the digital transition...
The 3rd phase of applications for the edition 2023/2024 is running until September 10. See details here...
The importance of training in data science has been highlighted for its role in the economy and society, improving data-driven decision support. Globally, the demand for data scientists is high, with insufficient supply for the needs of the labor market.
In the areas of application of this master's degree, there has been a growing adoption of technologies and practices based on the intensive use of data, in addition to what has already existed in some areas for years (e.g. environment).
The new master's degree Data Science in Agriculture, Food, Forest and Environment aims to enable, through theoretical and practical training, the application of Data Science to food production systems, environmental quality management and natural resources.
What our
students

have to say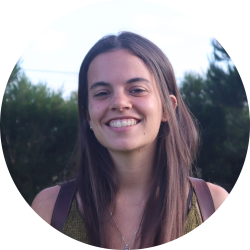 "Given that I deal with data on a daily basis at my job, this Master's degree was the ideal choice to teach me how to do it correctly. The course content is highly valuable, and the schedule is ideal for working students. I had the opportunity to work on my own projects, which made it far more exciting and connected to my job."
Inês Silveira
"I come from an agricultural engineering background and the choice for this master's degree Green Data Science could not have been a better choice, where I combine my area of study with my passion in technologies and process automation. So far I am very happy with the option I made and, for me, the word that best describes this master would be: challenging."
Diogo Pinto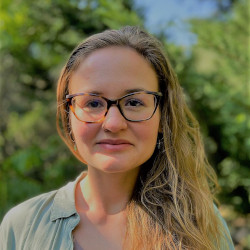 "Evidence-based decision-making is crucial to meet the needs of the world's growing population while overcoming the environmental crisis. By using data science to promote sustainable resource management, this unprecedented Master's programme harnesses the power of today's technologies to address the critical global issues facing humanity."
Johanna Rauberger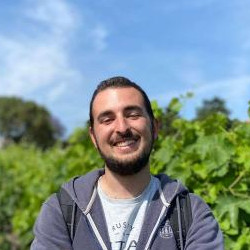 "I'm from landscape architecture and this degree allowed me to conciliate two masters at the same time. With the wide amount of optative disciplines, I could pick the most relevant for my professional future. The integration of data science with the other disciplines comes alive at ISA, I could innovate methods in several disciplines in ways never presented before."
Vasco Florentino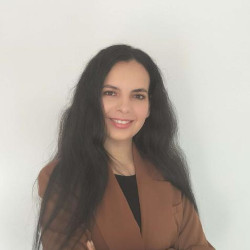 "I had an amazing experience in the master's degree program in Green Data Science at ISA. The curriculum was carefully planned and covered all the essential areas of data analysis, machine learning, and programming skills. The professors were highly knowledgeable and passionate, and they were patient and understanding, especially considering my limited coding experience. I must also mention that ISA itself is a remarkably beautiful place to study. The campus and its surroundings create a peaceful and motivating environment for learning. I feel fortunate to be a part of such a vibrant academic community, where classmates and other individuals at ISA have been incredibly supportive and inspiring. The sense of camaraderie and collaboration among everyone at ISA has truly enhanced my overall experience."
Aziza Tanfous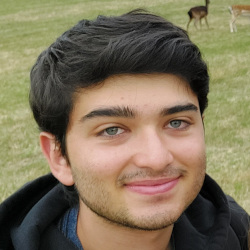 "I have a Degree in Food Engineering and I had the opportunity to enter this Master in Data Science recently. This experience has been really good. The transition to Data Science was easy, thanks to the teachers and the well-structured curriculum. The combination of theoretical and practical classes allowed me to acquire the knowledge needed quickly, in addition to being able to apply data from my area of study in the work and projects we are developing. I am pleased to have chosen this master's degree, as it opened up new opportunities that I am sure will appear in the future, in addition to which is closely linked to all types of Food Industry and beyond. I recommend it to all those who are curious to know how apply automation and Artificial Intelligence in their areas of study."
Miguel Paulo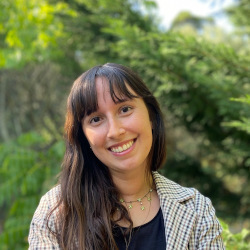 "I had zero coding experience, but if you are willing to learn to code, you can do everything in this Master. It may be overwhelming, but if you are persistent, you will reach your goal."
Joana Esteves
The reasons of
Green Data Science
THE
NECESSARY

EVOLUTION

Agri-food and environmental sciences are multidimensional. Our ambition is to prepare professionals capable of dealing with this complexity through the application of Data Science.
PROOF OF
FUTURE
The Green Data Science curriculum prepares digital transformation, enabling the use of large volumes of data in decision support.
IDEAL ENVIRONMENT:
ISA
ISA is the largest and most qualified school in agricultural sciences in Portugal! The extensive experience and knowledge provides the ideal environment for applied data science learning.
Be a student
Green Data Science
The students of Green Data Science:
are curious;
know how to characterize a problem;
have a taste for technologies;
like the interface between Data Science and application areas;
like teamwork
thave a taste for math and statistics applications;
know how to tell a story;
know how to program and reuse code;
know how to use the cloud and collaborative tools;
know how to analyze data;
know how to manage data;
enjoy lifelong learning;
Partnerships
Engage your company or organisation to the master's degree. Support training in Data Science applied to your area of activity.
Becoming a partner of Green Data Science creates opportunities to facilitate innovation and technology transfer, tailored to your organization's specific processes.
The biggest benefit, however, is the training of highly qualified professionals, based on experience and application to real problems.
Partnership can take many forms. For example, you can submit a use case for a Hackathon Project, present a seminar on the activity in your sector, host internships or dissertations and even provide training for your employees.