You are here
Tropical Agriculture & Agri-Food Value Chains
The LEAF thematic line (TL) Tropical Agriculture and Food Value Chains is multidisciplinary and capitalizes decades of experience in research, teaching, knowledge transfer and capacitation in tropical regions, namely in Portuguese speaking countries. Thirty Members are involved in the topic that includes both fundamental and applied research.
The TL includes as a research highlight, a decades long research work on coffee tree diseases (leaf rust and berry disease). This reference group supports resistance-breeding programs across the tropics and unique collections are preserved at LEAF. However, research on tropical issues includes many other different subjects from agrobiodiversity to pro-poor agricultural value chains development and the overall sustainability of agricultural and food systems in the tropics. Overall, the TL aims to increase local/regional food security and nutrition in a developmental perspective. The thematic line is built upon fieldwork in collaboration with local and international organizations.
The research strategy foresees the establishment or continuation of fruitful research partnerships between Portugal and Tropical countries/regions towards sustainable agricultural and environmental development. In addition to traditional scientific output, a particular emphasis is given to networking and knowledge dissemination to local stakeholders ultimately targeting to make a difference in local development.
Thematic Line Coordinator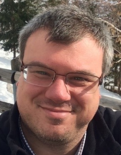 André M Almeida
Contact: aalmeida@isa.ulisboa.pt