You are here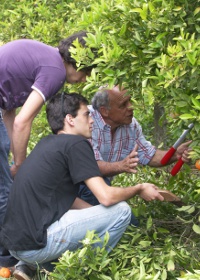 Professional Life
In this area a few pointers to relevant resources in the professional activity of ISA's non-teaching staff can be found.
The SAP portal is a tool to manage some aspects of that activity. See:
To access many of the available IT resources, it is necessary to have a valid ISA user account. You can check the status of your SIISA domain user account at:
Contact ISA's Informatics Division if you cannot verify/obtain valid credentials in that page.