You are here
Open call for applications for a scholarship on project Nobel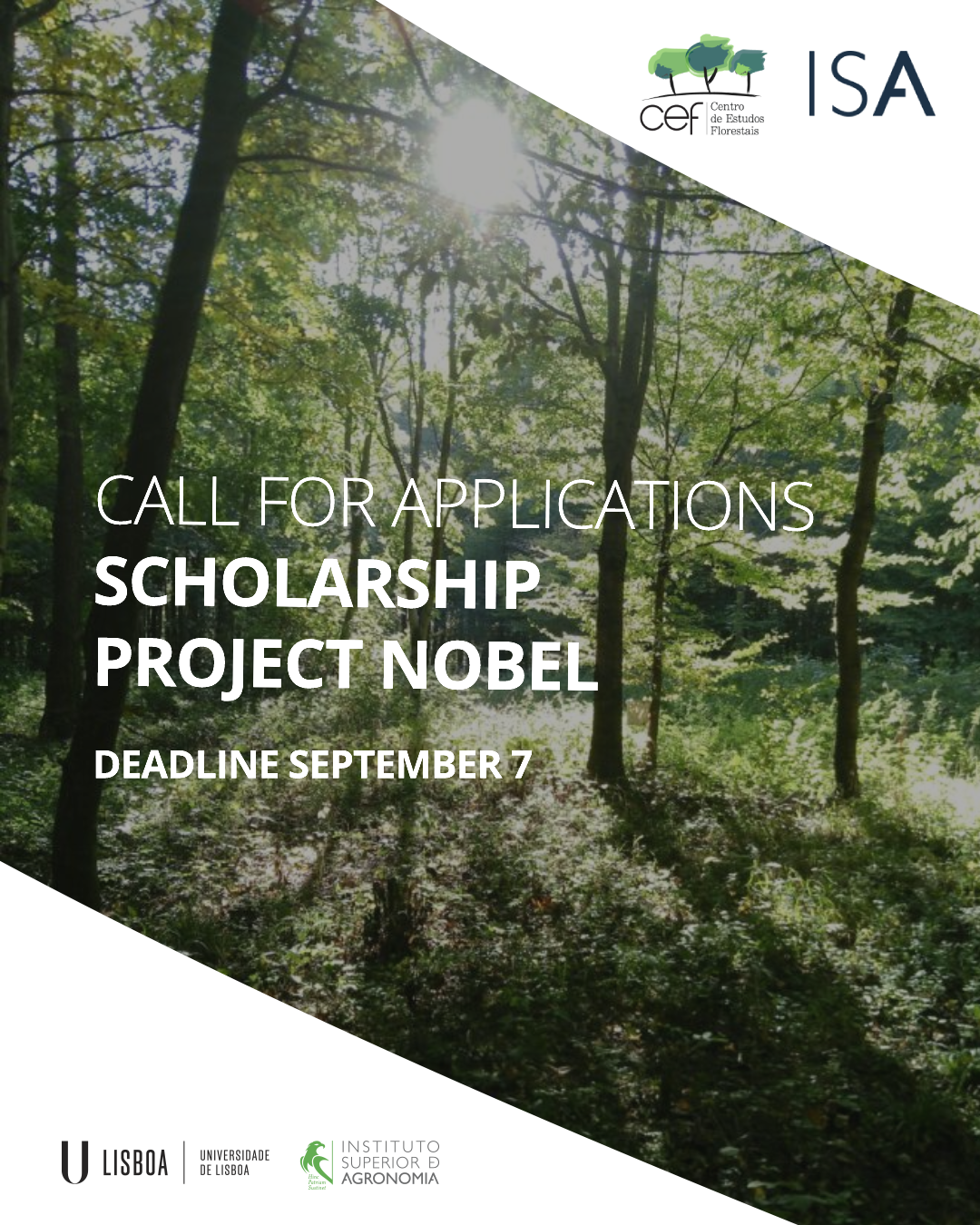 A call is now open for the attribution of a Research Scholarship under the project ForestVal/0001/2017 - NOBEL - New Business Models and mechanisms for the sustained offer and payment of ecosystem services, taking place at the Forest Research Centre, from the Instituto Superior de Agronomia.
The fellowship takes place at the Forest Management under Global Change Group (FORCHANGE) under the scientific guidance of Professor José Guilherme Calvão Borges and is financed by national funds through the FCT.
The work plan includes the following tasks: 
- Participation in the development and implementation of databases, simulations and planning models for forest ecosystem management;
- Participation in the design of payment mechanisms for ecosystem services;
- Preparation of project progress reports and writing of scientific publications;
- Organization and participation in project meetings.
Deadline for applications: September 7, 2021
For more information see https://bit.ly/2TJA69L
More about the Nobel project at https://nobel.boku.ac.at