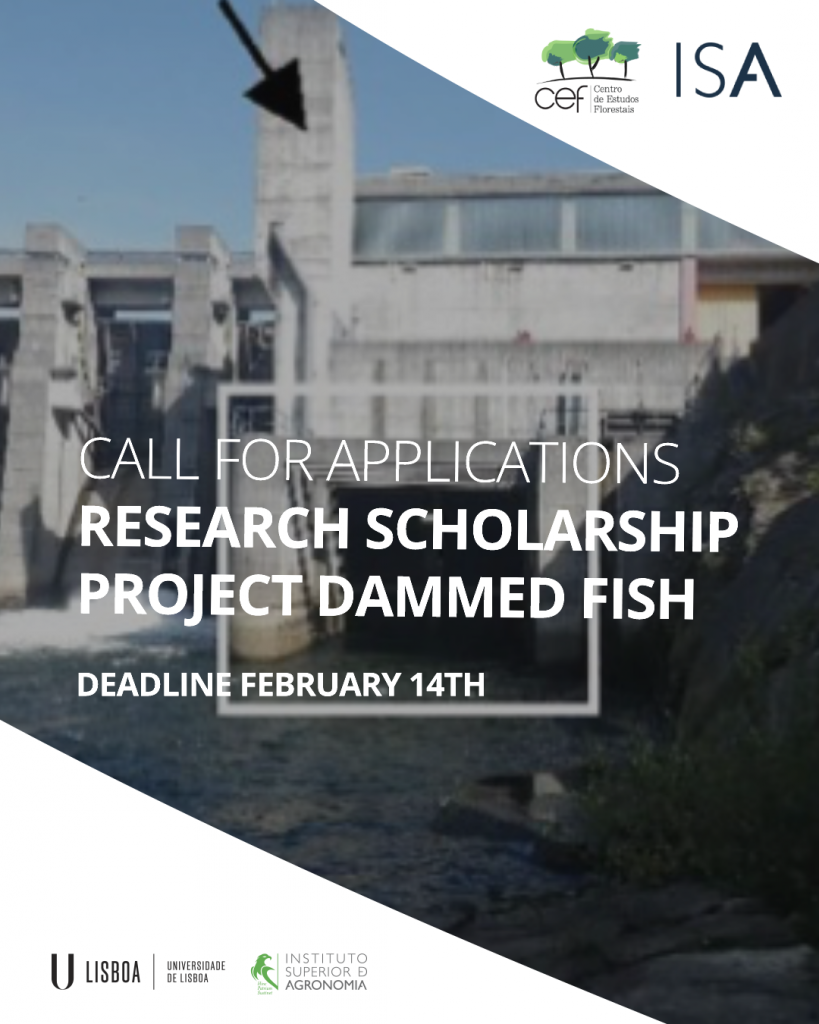 The Forest Research Centre (CEF) of Instituto Superior de Agronomia (ISA) is opening a tender for the attribution of a Scholarship to PhD students within the scope of the project Dammed Fish: Impact of structural and functional river network connectivity losses on fish biodiversity – Optimising management solutions (PTDC/CTA-AMB/4086/2021).
The work plan includes mapping barriers, linking fish data to hydrographic networks, developing a decision support tool for selecting barriers to manage, monitoring project tasks.
The project is taking place under the ForProtect Research Group, is financed by the Fundação para a Ciência e Tecnologia (FCT) and will be developed at Centro de Estudos Florestais, under the supervision of Doctor Paulo Branco.
The call is open from the 1st to the 14th of February.
See the full information at https://bit.ly/3g2Asjn