You are here
CEF researcher awarded with Global Peer Review Awards 2019 (Web of Science group)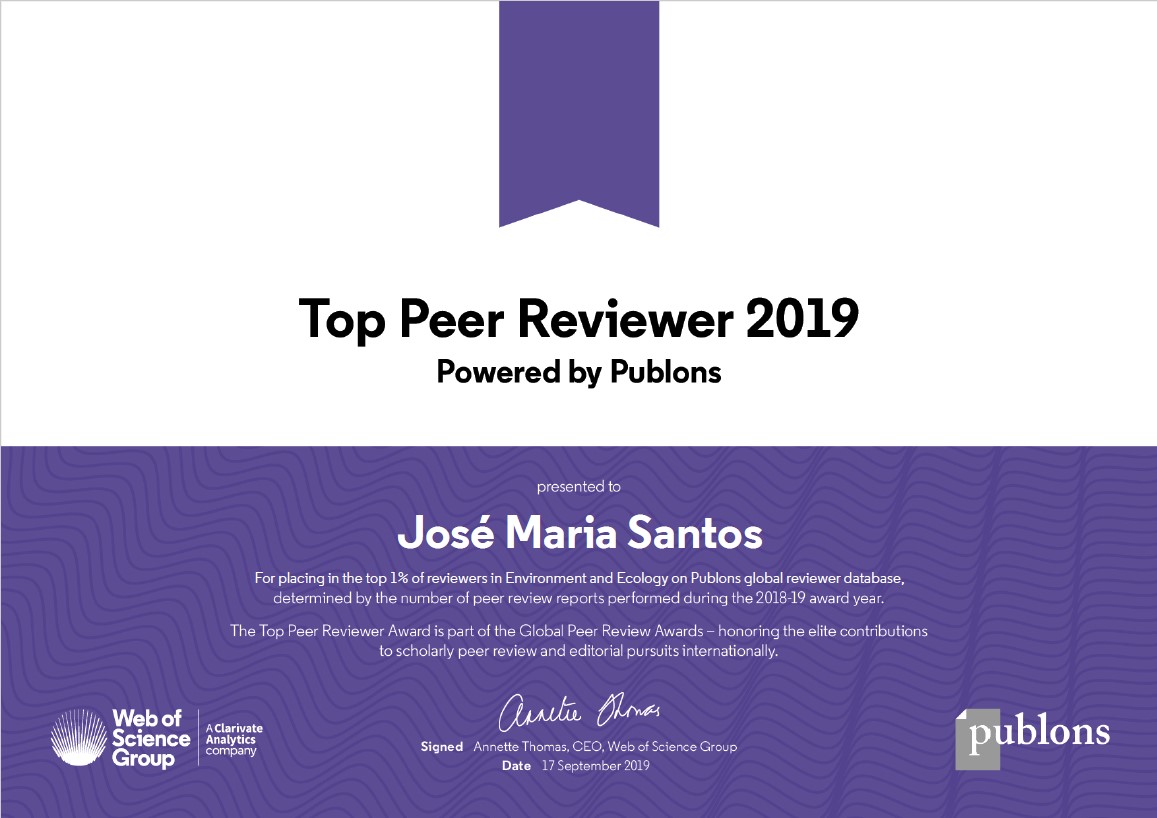 The Web of Science Group announced the winners of the Global Peer Review Awards 2019, powered by Publons, which recognize global researchers for both the quality and quantity of their peer reviews. The awards honor 'best in class' for peer review over the past 12 months, and are broken down into the following categories: i) Top 1% of reviewers in their field, categorized by the Web of Science 22 Essential Science Indicators (ESI) research areas; ii) Excellent reviewers as rated by journal editors on Publons and iii) Top handling editors.
José Maria Santos, CEF researcher, was awarded with both the Top Peer Reviewer 2019 award for being among the top 1% of reviewers in the field of Environment and Ecology, and with the Excellent Reviewer 2019 award for placing in the top 10 reviewers on Publons, ranked by the number of peer reviews rated as "excellent" for their clarity, thoroughness, helpfulness and timeliness, during the 2018-19 award year.
More information here.